Utah Green Alternative Energy
Self Sufficiency
Self-sufficiency is more than a trend among Utah home owners.  Today's options are vast, ranging from short-term solutions to provide comfort and security through power-outages to advanced systems that are capable of providing for all of your homes energy needs.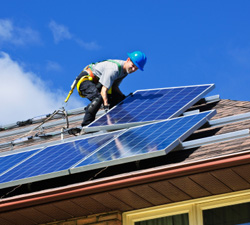 Independence
Get off the electrical grid! Utilize the power around you and become energy independent.  More and more choices for alternative energy independent.  More and more choices for alternative energy production taking a toll on both our pocket books and planet, there has never been a better time to purchase other sources of energy.  Take some time to read about the great benefits and options you have to conserve, save, and become energy independent!
Energy Island
Your life, your home, your health, and your family can all be interrupted when blackouts occur.  These blackouts can hit without warning and last any amount of time.  You may not even realize how much of your life depends on uninterrupted electricity.  But when an emergency hits you may lose those life saving systems you rely on.  These systems include your lighting, medical equipment, food supply (fridge and freezer), heating, cooling, communication services, security systems, and cooking appliances.
Generator Power
Don't allow a storm or an overused power grid let you down.  Let Hepworth Electric come and install an Energy Island Generator to provide power to the vital systems of your home during emergency circumstances.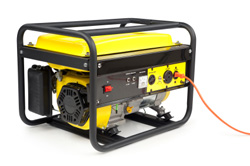 With an Energy Island Generator you will receive more than just uninterrupted comfort, security, and life necessities.  You also receive peace of mind through a one year enrollment in our Home Protection Plan, industry-leading guarantees, and the confidence that comes from knowing your home and family are protected by our team of professionals.  You can choose from our Deluxe, Premium, or Ultimate systems and protections.
Generators
Sized right to meet your needs
Keep life powered during power outages
Automatically transfers when power goes out
Power from as little as your refrigerator to as much as the whole house
Integrates with the touch panel to let you know when the generator is on.
Solar Power
Wouldn't it be great to have free energy to power your home?  Systems like your lights, heat, refrigeration, and cooking appliances? Well now you can! The sun is a massive power source emitting an unlimited amount of usable energy.  Hepworth Electric would like to connect your home to the tremendous power of the sun through solar panels.  Choose from a variety of solar panels including solar panels, rooftop solar panels, and rotating solar panels (panels that turn and follow the sun through the sky).  These are just a few of the options available for your home. 
Wind Power
Do you live in in an area where there is a constant breeze?  Then utilize the abundant wind power the earth has to offer.  Take advantage of Utah's constant canyon winds and consistent winter storms.  Hepworth Electric will get your wind turbine system installed and powering your home in no time.  Wind power is becoming increasingly popular.  In 35 states wind energy is currently producing more electricity than any other conventional fuel source of electrical power.  With the world moving toward energy independence, let Hepworth Electric carry your home into the future!
Schedule an Appointment
Best Electrical Service in Utah, Available 24/7
At Hepworth Electric we're commited to providing the best electrical service around and we do this by hiring only the industry's top professionals. Each of our certified technicians are drug-tested, back-ground-checked, and receive top quality training.
Contact Spencer or Jeff to request a bid on your project.
Call 801.344.8577
Best in Small & Medium Commercial Business
Best in Residential Electrical New Construction
Since 1961 we at Hepworth Electric have made it our priority to care.  We imagine ourselves in your shoes and value your time and what that costs to you. Whether you are a contractor, homeowner, or both, we have your needs in mind.