Utah Home Technology Wiring
Integrated Home Solutions
Hepworth Electric's home technology experts specialize in the little extras in a home that make life a lot more comfortable.  The services that we will provide for you include: central vacuum systems, whole house audio and video, home theater, intercom systems, security/surveillance systems,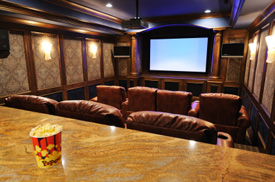 automation/controls, and generators.  Our goal is to provide the best quality product for the best value.  In our central vacuum systems, we provide the Hide-A-Hose system.  Home theater and distributed audio is done through our Bose systems.  AMX is the main control system for the automating and integrating process.
Whole House Integration
Lighting, climate, safety/security, and audio/visual are the main components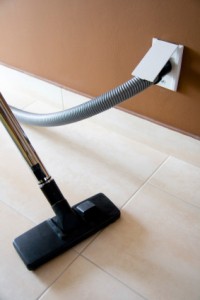 Future Proofed that contribute to the comfort and security of a home.  By providing integration solutions for all of these services we enable you to take full control of your home making it simple to provide comfort for your family.  With one button press you can dim the lights, turn on the fireplace, arm your security system, and start playing a movie or music.  When you wake up in the morning one button press can gradually turn on the lights, adjust the temperature on the thermostat, disarm your security system, and play soft music throughout the house.
With technology constantly changing it's important to have a home that will be prepared for what tomorrow brings.  Our writing techniques and standards mean that every home that we are in will be future proof. 
We specialize in:
Central Vacuum Systems
Better air quality than portable vacuums
3 to 5 times more powerful than portable vacuums
More quiet than portable vacuums
Centralized and/or multiple locations on each floor
Hide-A-Hose
Home Theaters
Custom lighting
Basic family room theaters
Custom themed theaters
Custom control–one button control
HD quality picture
Blu-ray disk player
Multi-media servers
Distributed Audio/Video
Control whole house audio from any computer
Personalized movies & music in each room
Settings for different occasions
Local sources to provide extra control in each room
Capable of acting as an intercom
Intercom Systems
Room Monitoring
Do not Disturb settings
Linked to the doorbell and/or telephone
Page individual rooms or the whole house
Security/Surveillance Systems
View and control cameras through the internet
Receive cell phone notification upon certain triggers
Automation/Controls
Integrates all components of the home into one touch panel
Control the whole house or one room
Custom programming
Portable WiFi touch panels
Schedule an Appointment
Best Electrical Service in Utah, Available 24/7
At Hepworth Electric we're commited to providing the best electrical service around and we do this by hiring only the industry's top professionals. Each of our certified technicians are drug-tested, back-ground-checked, and receive top quality training.
Contact Spencer or Jeff to request a bid on your project.
Call 801.344.8577
Best in Small & Medium Commercial Business
Best in Residential Electrical New Construction
Since 1961 we at Hepworth Electric have made it our priority to care.  We imagine ourselves in your shoes and value your time and what that costs to you. Whether you are a contractor, homeowner, or both, we have your needs in mind.